A Russian photographer has started what may be one of the most adorable picture projects of all time. He is dressing huskies in human clothes. Erica Tcogoeva, has captured her favorite dog breed wearing everything from jumpers and baby grows to hoodies, shirts and glasses.
The results are some seriously cute snaps, truly bringing out the character of the Siberian Husky dog. Enjoy these ten amazing pictures. 
#1- What sort of a time do you call this? This Siberian Husky is not best please about someone missing curfew.
#2- These two husky buddies look over the moon to have been dressed up in cozy knitwear.
#3- A young husky puppy rolls around on the floor wearing a babygrow.
#4- Russian photographer Erica Tcogoeva, has been dressing huskies in human clothes.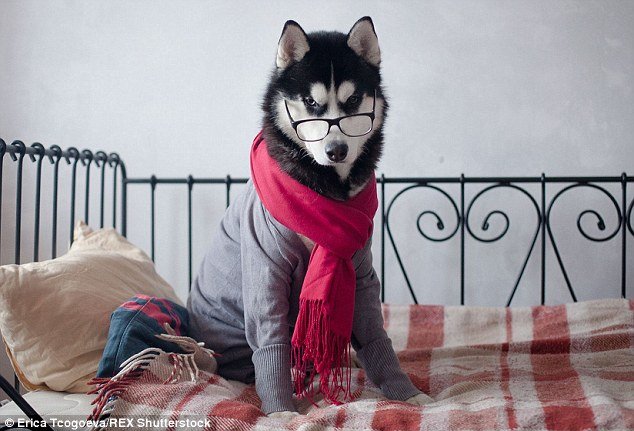 #5- A supremely evil-yet-adorable husky wears a home-made Saruman costume..
#6- This little cupcake looks like she is about to get herself into some trouble.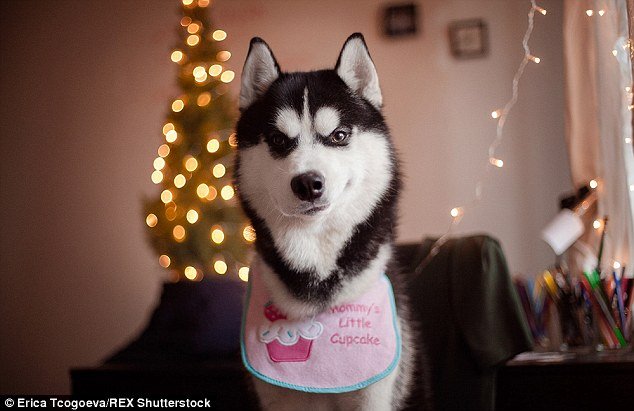 #7- Yes Sir, I can boogie: An adorable husky puppy takes his first dancing steps in a onsie..
#8- An adorable husky appears to be preoccupied with thoughts of impending food.
#9- What did I do? A husky looks affronted as it is being ordered out of the room..
#10- Straight Outta Compton – A husky in a hoodie gazes into the distance beyond the lens..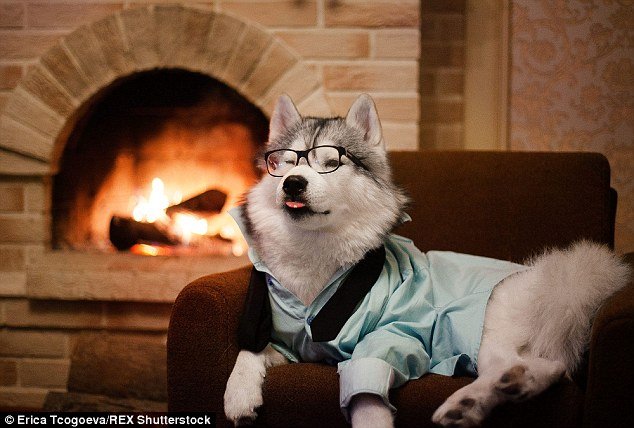 Article Source: Daily Mail