Owners Hugging Their Huskies will make your day. Human and animal pure love. Dogs do not prefer to be hugged often, and by everyone. But if they are in the mood and allow you to do so, you will feel blessed. Experience the most beautiful feeling of their love by understanding them.
We are the ones who will have to adapt with their way of life. If a dog requires excessive attention and appreciation he will approve physical contact for a few moments. If not just respect their space.
It is known that these life companions require your presence throughout the day. With this collection of photos of owners hugging their huskies we bring to your attention, the true love between our two species.
These are some of the most adorable photos which show the love and need we have for each other. One of the noblest actions in my opinion is when a man hugs a dog. The art of talking with them is as well a magical moment to experience.
Enjoy these funny and adorable pics of Huskies being loved by humans.
#1 Oh my heart
#2 My favorite duo Dogs and kids
#3 This is a happy face
#4 I love you too Hooman
#5 I need hugs and love
#6 Don't use the bathroom without me, I missed you
#7 More of this duo
#8 Owner hugging their huskies
This hug is mine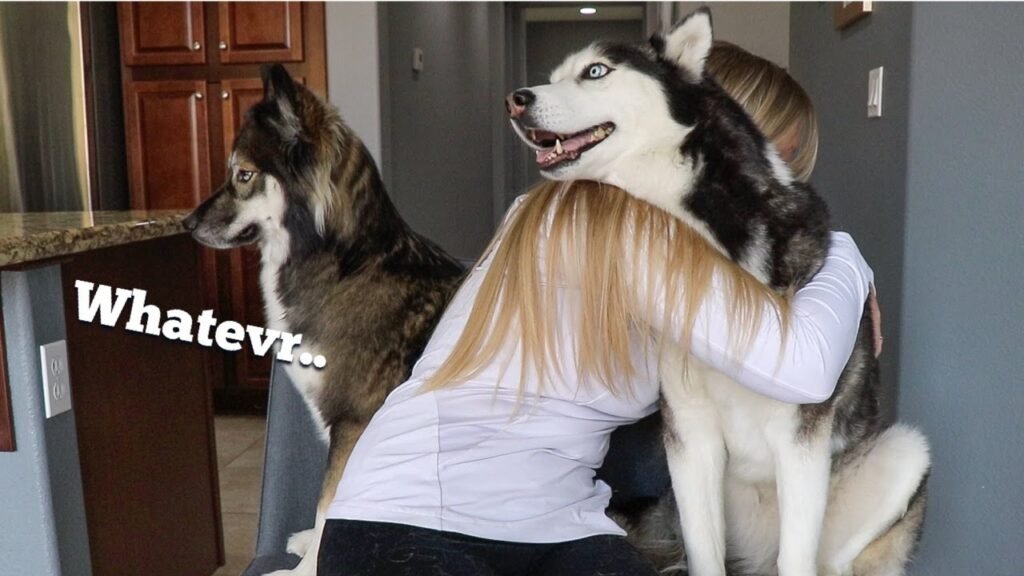 #9 Have a nice day y'all
#10 We do it all, we sleep, we hug, we play
Some more photos to show that a husky not only hugs people, but they also have love for each other.
# The classic friendship hug
# Family hug