Husky pictures before and after grooming highlights their true beauty. If your dog is shedding, you'll need to make grooming a daily ritual. Otherwise, twice a week is more than enough. A typical heavy shedding season can last from six to eight weeks.
When dog's new coat comes through, shedding happens. By Husky owners and dog groomers it is called "blowing the coat."
With that said, I have selected Husky pictures before and after grooming
#1 Beautiful with a brand new coat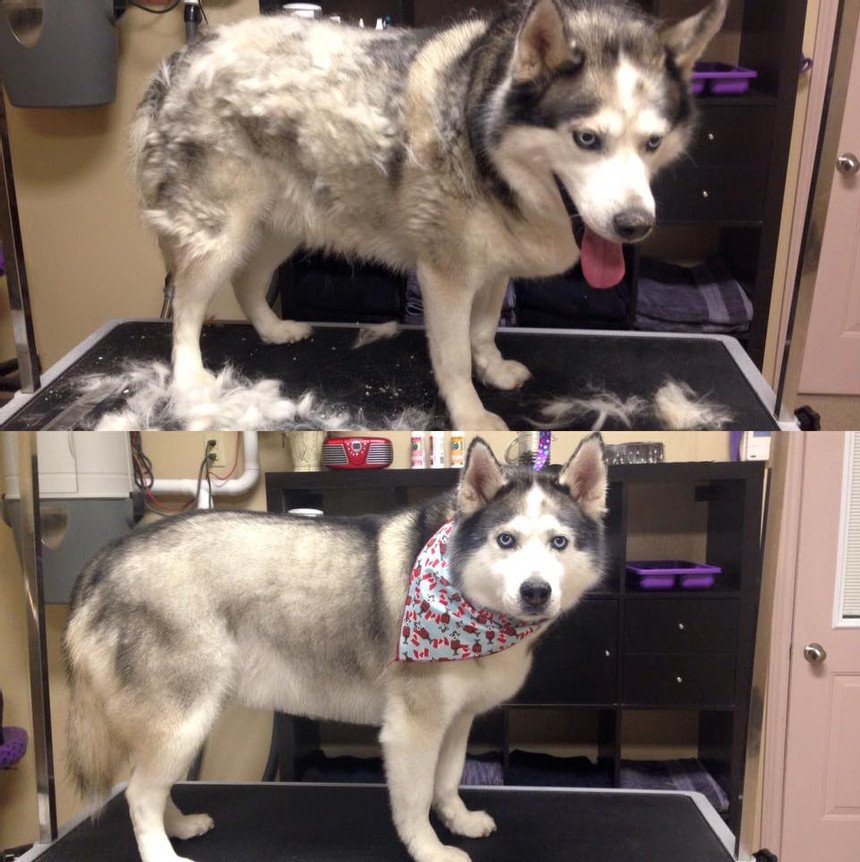 #2 I look so cute
#3 Fresh and adorable
#4 No more dead fur
#5 All stylish and lovely
#6 I'm happy and clean
#7 Appearance is very important to feel good about yourself
#8 Look at me now, all fresh and new
#9 Huge difference, and I love him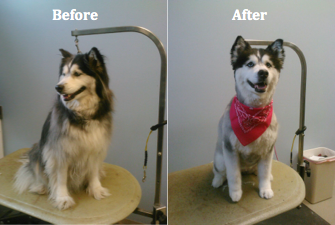 #10 I feel so much better. New look New me
#11 Smiling as the transition is over
#12 Thank you for saving me mom. I'm grateful to have you in my life.
As seen in each photo above, huskies get a spectacular look when grooming. Their weight seems to be reduced, and their fur shines highlighting the difference between before and after shedding. Comment your opinion on dog fur maintenance, also send your husky photos before and after this process.