Dogs are better parents
It's not easy for Husky moms playing with their babies. This requires a lot of energy, good health and patience because the games of the little ones get out of control from time to time. Do you think being a mother is an easy job? Yes exactly, it's work. A mother has so much to do in order for her little ones to grow up healthy and safe.

The same situation happens for animal mothers. Under our focus today are husky mothers who entertain their little ones with games. They gotta keep all their kids fed, and teach them how to protect the house. Lol. They got to show them where to sleep, and what to chew.
The photos below show how this process works. Some mothers seem more tired leaving their little one playing with their body while others play with them.
Beautiful Pics Of Husky Moms Playing With Their Babies
#1 Show me the way my love.
#2 Have fun baby, mummy is a bit tired
#3 We are about to start a new game
#4 You are my favorite let's start playing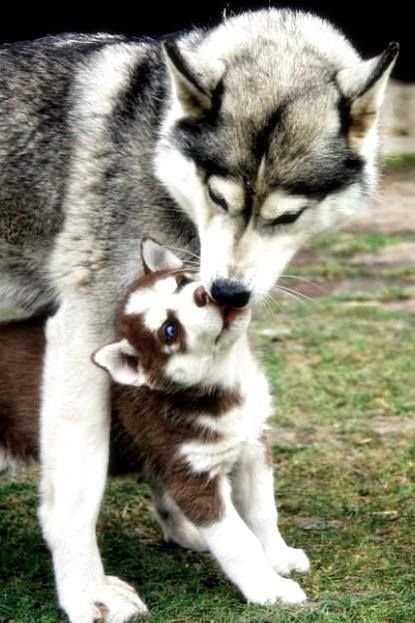 #5 Having so much fun with my baby love
#6 Time to play and mess around
#7 I love you so much my little one
#8 Mommy I love you, I'll play with you gently
#9 Howling together is fun
#10 Family moment